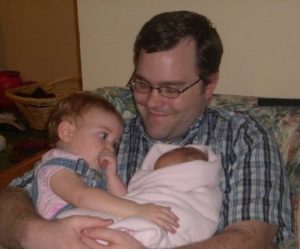 Zachary Knight has filed to run for State Representative serving District 46, which includes Newcastle, Noble and Norman.
Throughout his life, Zachary has learned that to be a true leader, one must put his own interests aside and focus on the needs of those he is serving. This lesson has been one taught to him through many acts of service through leadership. This is the type of leader that this state needs.
During his high school years, Zachary worked with the Boy Scouts of America as a lead instructor for new scouts at both Slippery Falls Scout Ranch in Tishomingo, Oklahoma and Camp Cherokee on the Grand Lake of the Cherokees.
After graduating high school, Zachary served as a full time missionary for the Church of Jesus Christ of Latter-day Saints in the Manchester, England area. While on this mission he served as a district leader and led the efforts of the missionaries in Liverpool, England. During his time as a missionary, he learned the value of service for others and love of God and his children.
Zachary attended Collins College in Tempe, Arizona where he not only learned the skills needed to design and develop, he also helped his classmates reach their potential as well. In July 2006, Zachary graduated with a Bachelor of Arts in Game Design.
Zachary and his family now live in Newcastle, Oklahoma. He serves in his community as a youth leader for the local branch of the Church of Jesus Christ of Latter-day Saints. He serves as an Assistant Scout Master for the Boy Scouts of America and has helped three boys achieve the rank of Eagle Scout.
He has also started a local chapter of the Entertainment Consumers Association in which he serves as Chapter President. In this role, he has worked with video game consumers in Oklahoma in pressuring state and federal representatives in passing legislation that provides better choices of broadband internet and protecting the rights of media consumers.
In 2006, Zachary registered to vote in Oklahoma as an Independent. While at the county court house, he inquired about the regulations on creating a new political party in this state. It was here that he learned of the unfair rules that prevent new parties from gaining access to the ballot. Here, he made the commitment to return those regulations back to the way they were prior to 1974.
He has since followed the decisions of our state legislature and the effects those choices have had on the rights of the citizens of Oklahoma.
This year, he decided enough was enough.
This year, the legislative session ended with no real progress on fixing our state's budget shortfall. They failed for a second time to pass ballot access reform. They passed legislation that makes it more difficult for small businesses to operate. These are not the fruits of an effective government.
Zachary seeks to bring real reform to this state's legislative branch. Real reform which requires representatives who are willing to serve the people and grant them a voice. Real reform which requires representatives who are willing to strengthen the people they serve and the economy in which they live.